Small CO2 Extraction Machine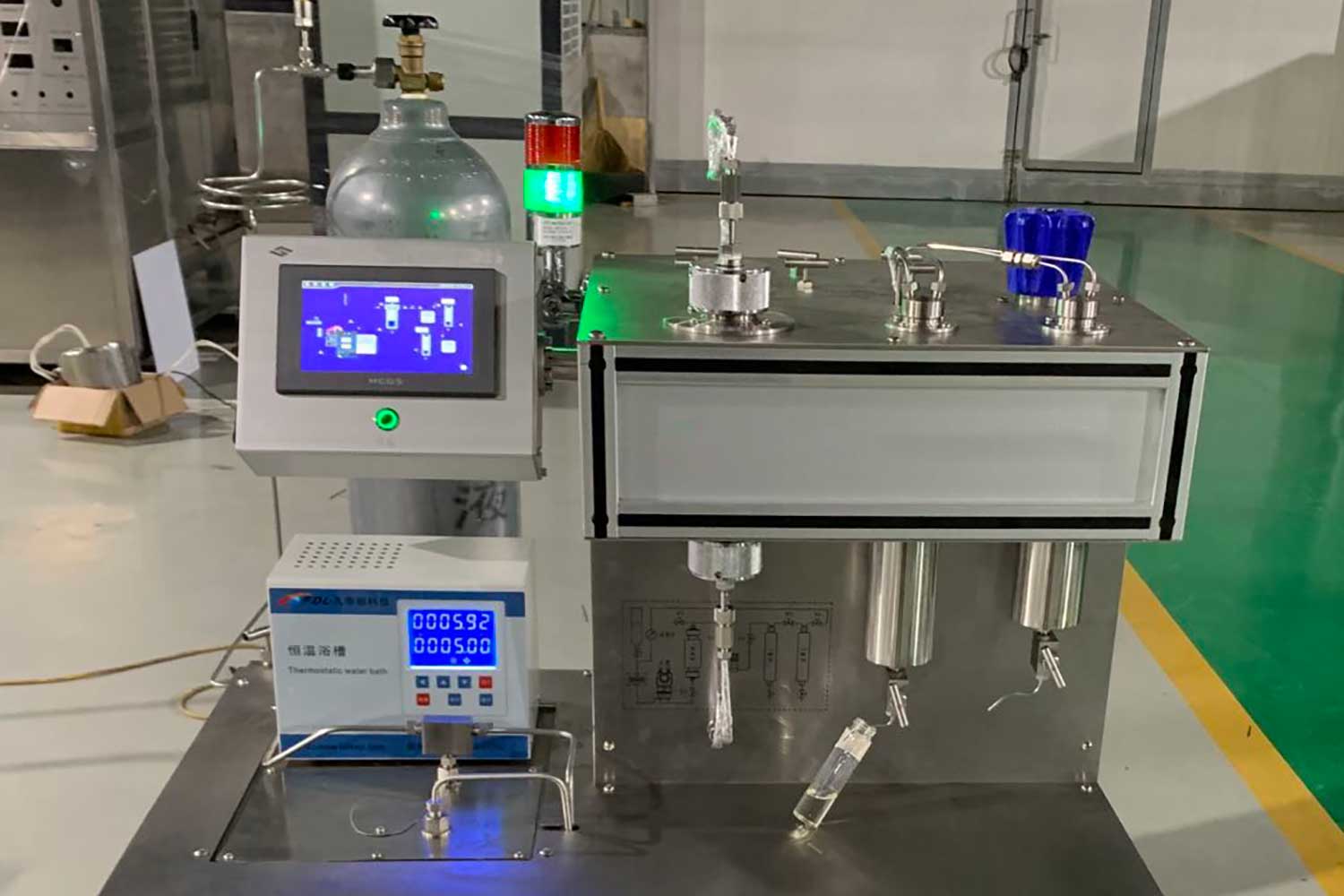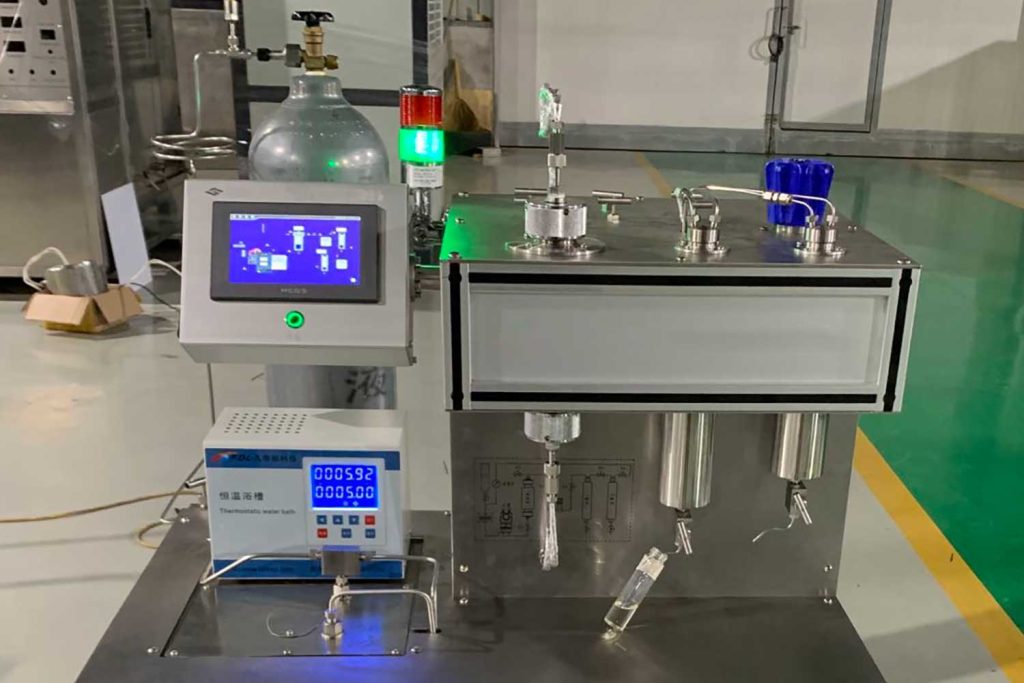 Small CO2 Extraction Machine
BIT Top Sellers 1 oz to 2 lb Small CO2 Extraction Machines Including Tabletop CO2 Extractors. Prices and Cost: From $16,700.00/ Set. 1.0 Sets(Min. Order);
BIT can provide a 100 – 6000 ml laboratory small CO2 extraction machine with different specifications for feasibility study, small sample preparation, rapid supercritical CO2 extraction process screening, high degree of automation, complete system configuration, and wide design parameters.
The small CO2 extraction Machine can be used for colleges and universities, research institutes, food processing plants, pharmaceutical units, etc. to do supercritical small-scale scientific research experiments and small-scale production of various materials and various CO2 extraction processes.
Video of Small CO2 Extraction Machine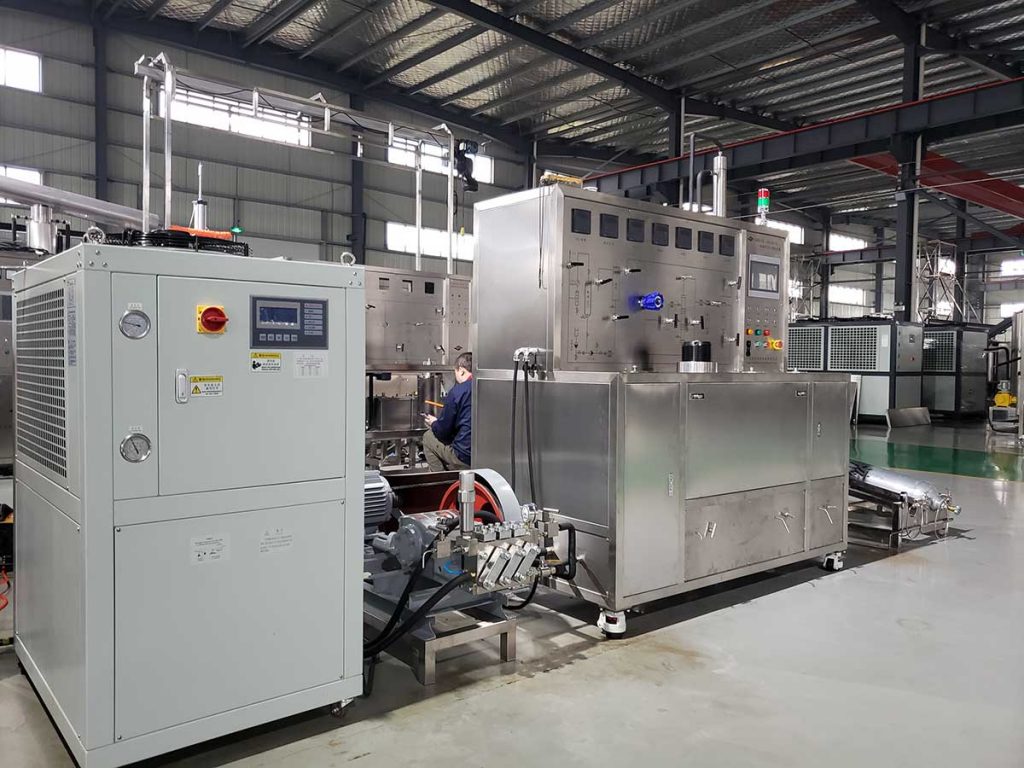 L-06 Small CO2 Extraction Machine
Classic Small CO2 Extraction Machine Recommended: 6000mL small CO2 extraction machine is a multi-purpose small-batch CO2 extractor, which has two extractors with different capacities (1000mL+5000mL).
It means that it can work in the extraction capacity of 1L or 5L (5L CO2 extraction vessel can hold 1 pound to 3 pounds of dry biomass material per batch.), which is very important for the work of the laboratory because you can use it to carry out small experiments under the capacity of 1L, and then enlarge the test results to 5L capacity for testing, Prove that the extraction data is reliable, and prepare for large-scale commercial or industrial production.
At the same time, we have equipped it with high pressure of 500 bar. Of course, you can also order a higher gas pressure of 1050 bar to meet a wider range of plant extraction requirements.
Why do you need an L-06?
Supercritical fluid experiments are sometimes limited by the number of raw materials to be extracted, and experiments can only be carried out in a small number. Experiments with relatively large-capacity extractor equipment will certainly not have as high accuracy as the process parameters obtained by small-capacity extractor equipment; Then a constant CO2 extractor capacity can no longer meet the experimental requirements, so we have introduced two CO2 extractors with different capacities (1L and 5L);
You can freely choose the appropriate container in the experiment, for example, use a 0.5-pound (1L) extractor Small-scale experiments are carried out on the equipment. When the experiment is successful, 2.5-pound (5L) extractor equipment is used to scale up the experiment to confirm the reliability of the process data and the possibility of large-scale production.
Read More: Supercritical fluid extraction
Standard Configuration Instructions
Classic laboratory model, best-selling model. It has 2 extraction kettles (1L+5L), and the maximum working pressure is 500bar;
There are also two separation kettles (1L+2L), and the maximum working pressure is 300 bar.
Features: Two CO2 extractors work alternately, and excess gas can be introduced into the extraction kettle to save gas; it also improves work efficiency.
The standard material is SUS304, (0Cr18Ni9); SUS316 is optional.
The control system is a PLC touch screen; it can also be customized for manual control to reduce investment.
Although it is a piece of small CO2 extraction equipment, it can also be used as an entry-level essential CO2 extraction machine for start-ups.
Nine Advantages of L-06 Small CO2 Extraction Machine
Free choice between 1L and 5L laboratory supercritical extractor, owning an L-06 small CO2 extraction machine, in fact, has laboratory equipment for small and pilot tests.
High-flow supercritical CO2
Selective extraction, scalable experiment, adjustability, strict quality test
0.5-2 lbs/h variable frequency adjustable co-solvent adding system
Full-spectrum oil and/or terpene extraction experiment without any solvent
PLC control can be operated without any special skills
The CO2 extraction flowchart panel controls the extraction and separation on and off
The extract tests can be completed within 60 minutes.
Including a one-year warranty and fast parts replacement, priority technical service, and contact with our scientific team.
Standard Configuration Parameter
CO2 Extraction Vessel
CO2 Separation Vessel
Volume
1L, 5L
Volume
Ⅰ 2 L, Ⅱ 1L
Max Working Pressure
500bar
Max. working pressure
Ⅰ Ⅱ 300bar
CO2 Extraction Pump
CO-Solvent Pump
Outlet pressure
500 bar
Outlet pressure
400 bars
Max. flowrate
50L/h
Max. flowrate
4L/h
CO2 Tank
Parameter Controller/Data Logging
Volume
4 L
Parameters control
PLC / PC-based software with a recipe for automation
Working pressure
85 bar
Screen/Datalogging
7 inches/Included
Other
Shipping
Power/CO2
3 phase/Food grade ≥99.5%
HS code:
8479200000
Installation
2800×2000×2000mm
Airport /Port of Lading:
Shanghai
Optional
Max Working Pressure
500-1050bar
Back pressure valve
Pneumatic control
Fractionating column
300par 4-section gradient temperature control